Commissions
We specialise in making up jewellery to your required design and specifications including shaped to fit wedding rings and remodelling of unworn items of jewellery.
Here is a snapshot of some remodeling jobs we have completed.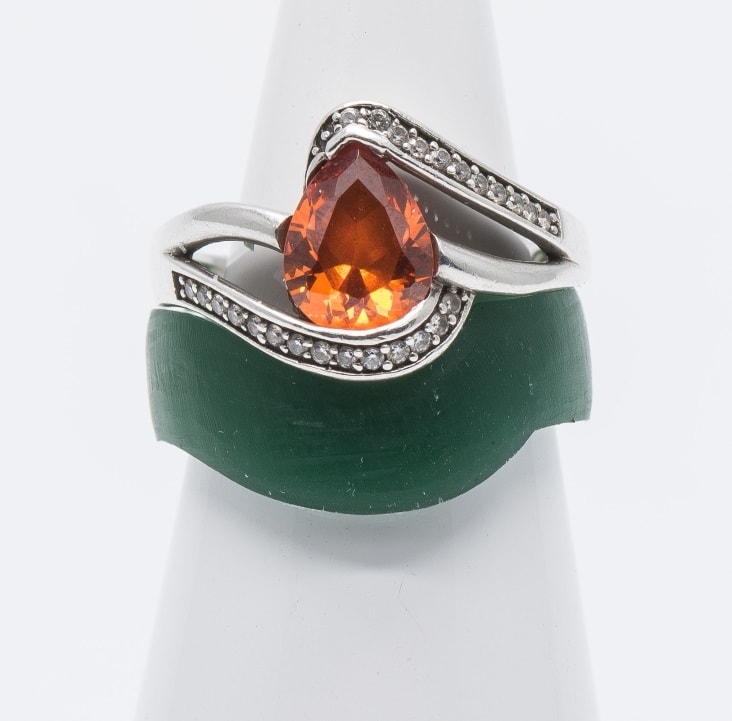 A hand wax carving to fit around customers unusual shaped engagement ring. Front view.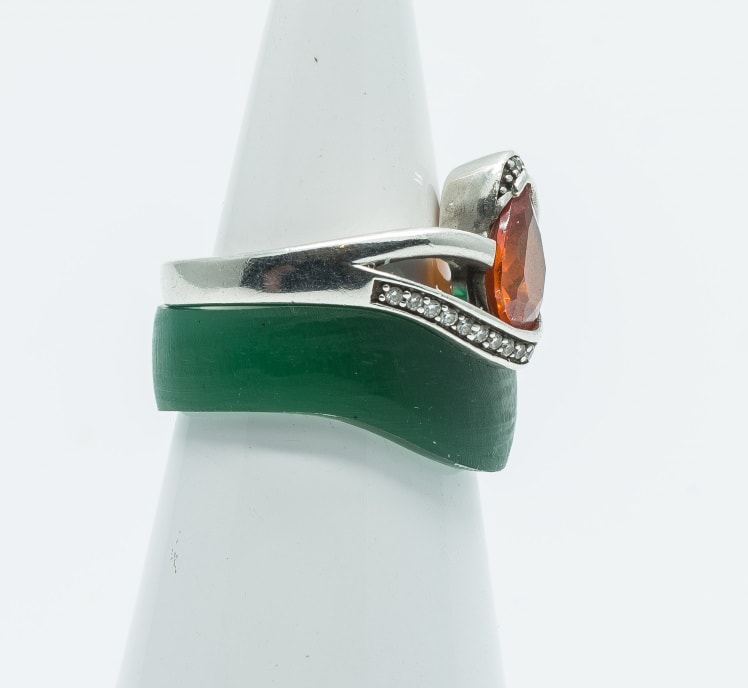 The side view of the previous ring.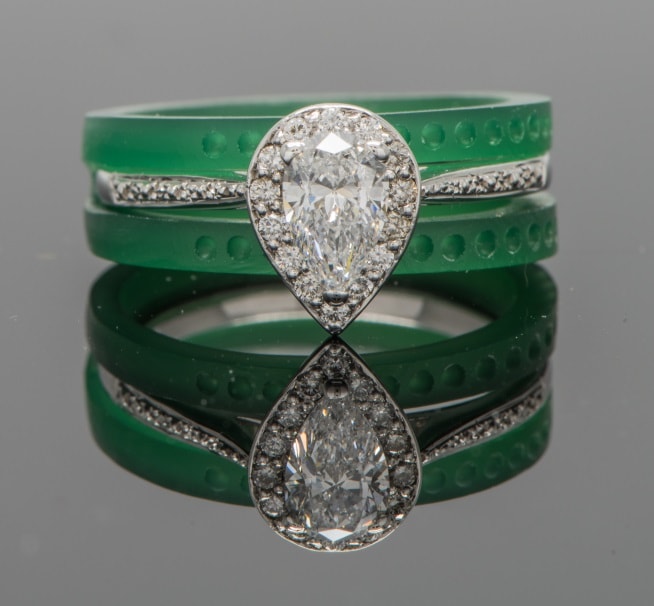 A bespoke slot-to-fit wedding ring. This double band design frames the engagement ring and once complete will create a perfect, balanced bridal suite. This particular customer is having diamond set but they can also be left plain. Front view.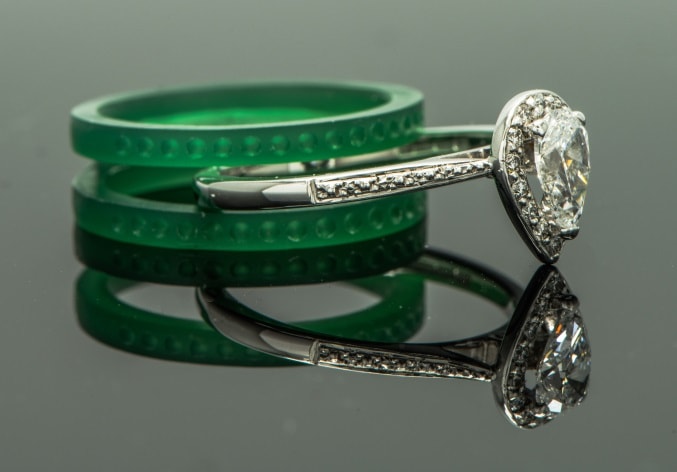 A side view to show how the engagement ring slots in to the two bands.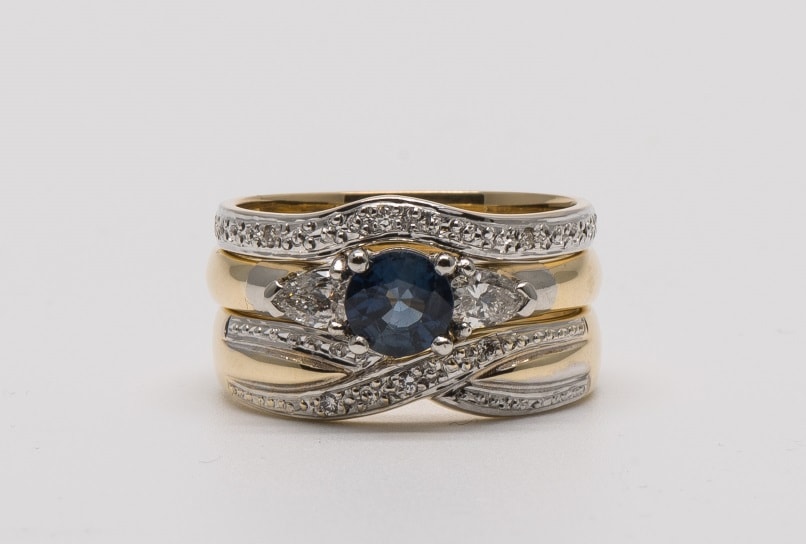 A contemporary, yellow gold bridal set. The engagement ring is a 9ct yellow gold, claw set, round sapphire centre, framed with two pear shaped diamonds. A 9ct yellow gold diamond set, crossover wedding ring. A 9ct yellow gold shaped, grain set, diamond eternity ring. Front view.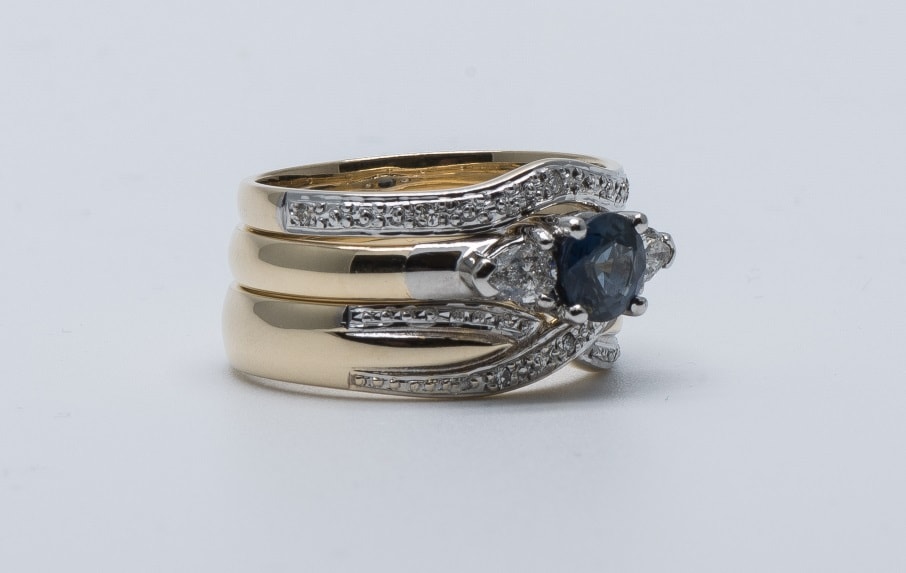 A side view demonstrating how the shaped wedding and eternity ring mould around the engagement ring.
One of our many remodels. An unworn three stone, crossover diamond ring remounted into a white gold claw setting, split between a solid curb chain.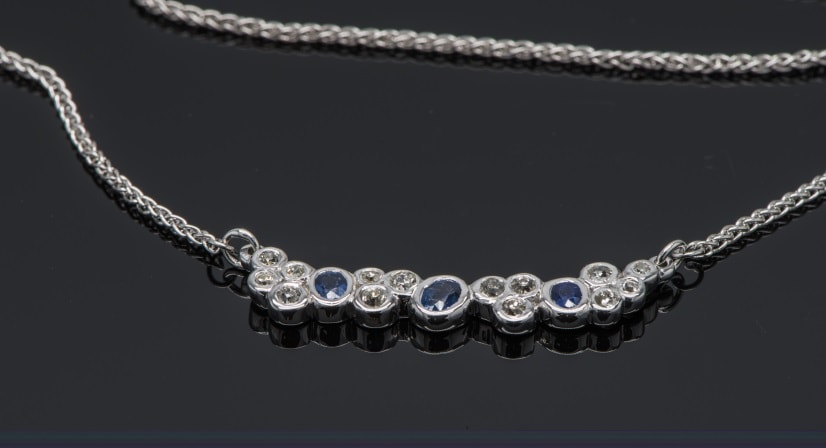 This necklace consists of a customers Sapphires and diamonds taken out of unworn, family rings and remounted into a modern, 9ct white gold, rub over, bubble design setting and split between a spiga chain. A very contemporary, re modelling job created by our hand wax carver.

A platinum, Art Deco, fancy diamond ring inspired by customers fashion ring. Created by cadcam and utilising customers old solitaire for the centre diamond.

A hand wax carved model. This was hand crafted around existing diamonds taken from old diamond rings.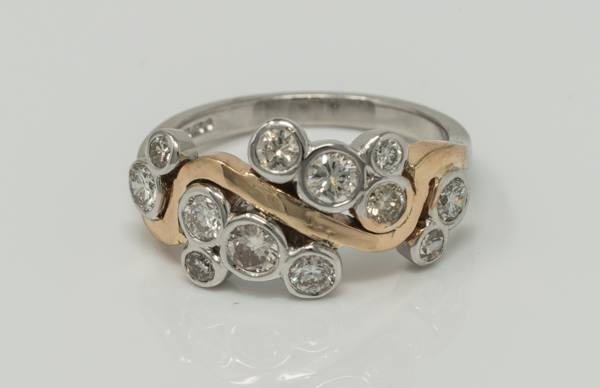 The final product of earlier hand carved wax model. A 9ct white gold rub over, bubble set diamond ring with a rose gold bar feature.

A selection of unworn items of jewellery. Remodelled into a claw set, circle pendant.
Finished product of before photo. Created by a wax model, utilising diamonds from earlier items of jewellery. Customer now has a stunning 9ct white gold, claw set diamond pendant.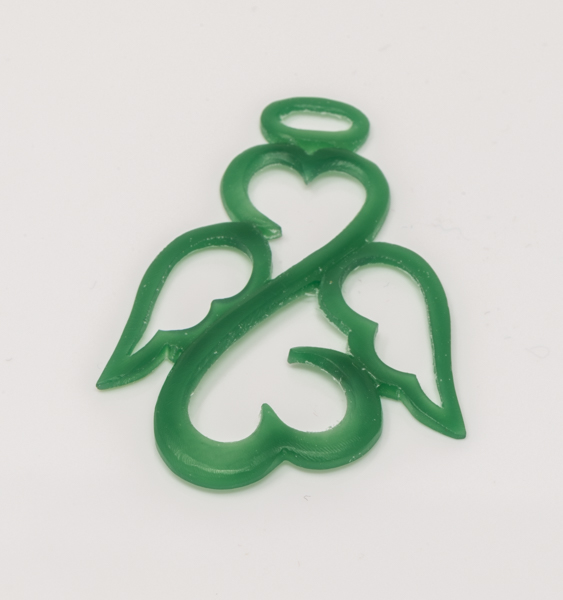 An angel pendant wax that has been hand carved to our customers requirements. (photo to follow of final product once it has been made)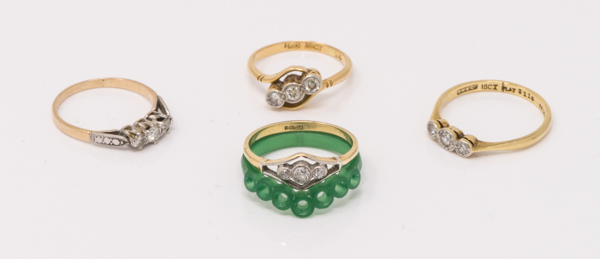 A shaped to fit wax model to mould around customers engagement ring. The diamonds will be taken out of the existing rings and reset into the wishbone shaped, rub over wedding ring.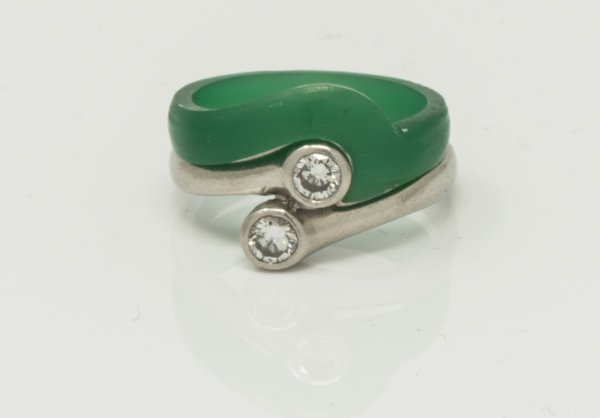 Hand carved shaped to fit, 3mm wedding ring to fit perfectly with customers unusual shaped 2 stone, rub over engagement ring.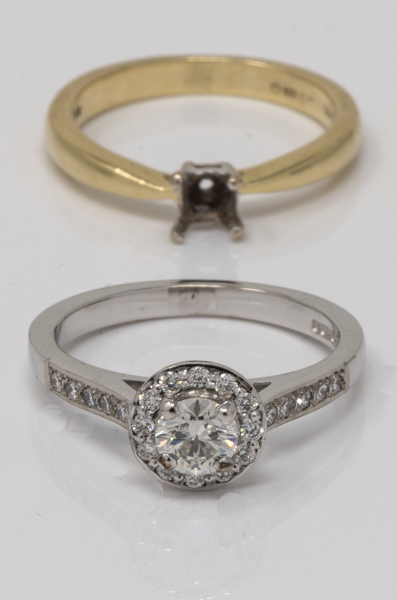 A remodel job to feature customers existing diamond to enhance the appearance of her old ring. Her new engagement ring is now an 18ct white gold round, halo with diamond set shoulders.
Do you have a piece of jewellery you no longer wear and want it updating to something more modern that you will wear - we have the ability to do this for you.
We also specialise in shaped to fit wedding rings if you are struggling to find the perfect ring.
There isn't a ring we can't get around!