Pendants
Ranging from plain discs, lockets, diamond cut pendants to diamond classics or modern, contemporary gem stone pendants. We have an extensive range.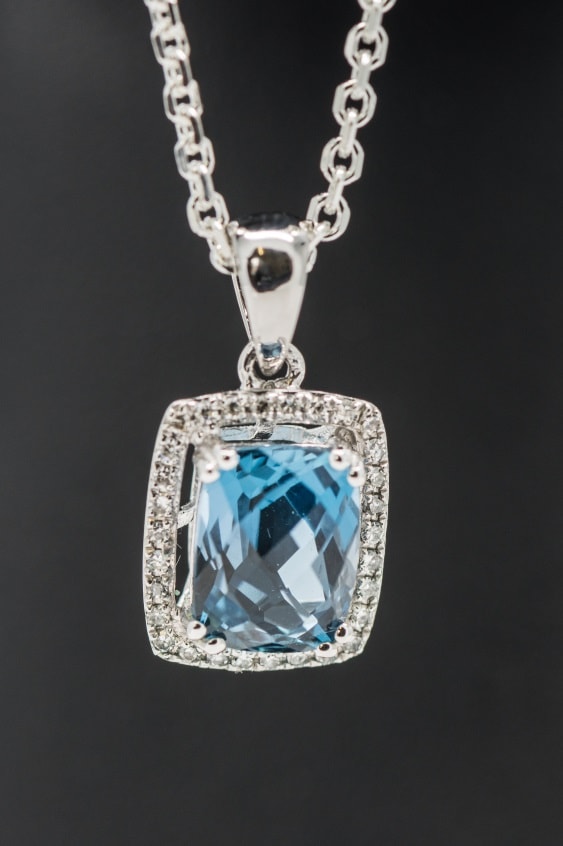 An emerald cut, blue topaz claw set into a 9ct white gold setting surrounded by a halo of diamonds.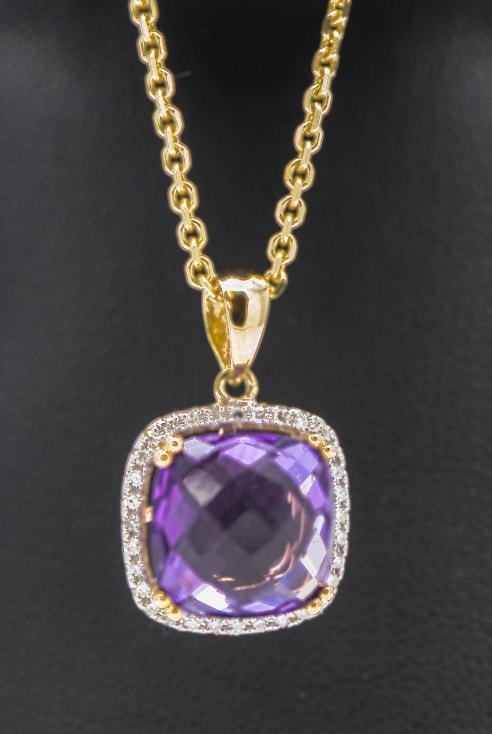 A 9ct yellow gold amethyst and diamond pendant. Cushion shaped amethyst framed by a row of diamonds.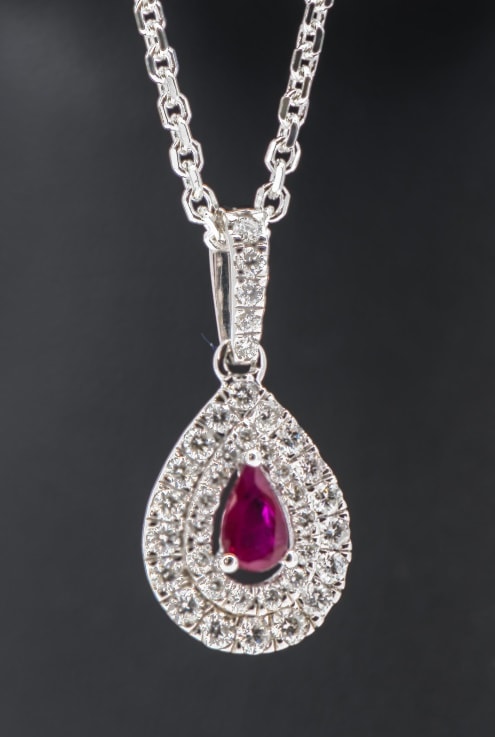 A pear shaped double halo pendant. 9ct white gold with a claw set pear Ruby, enhanced by a double row of diamonds featuring a diamond set loop.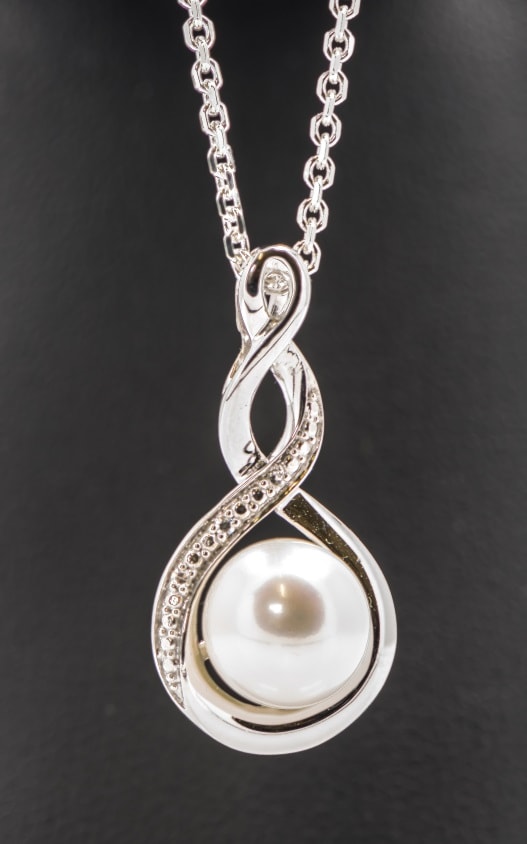 A fancy 9ch white gold pearl and diamond pendant. Creating a floating pearl, encased by a panel of diamonds with an integral loop design.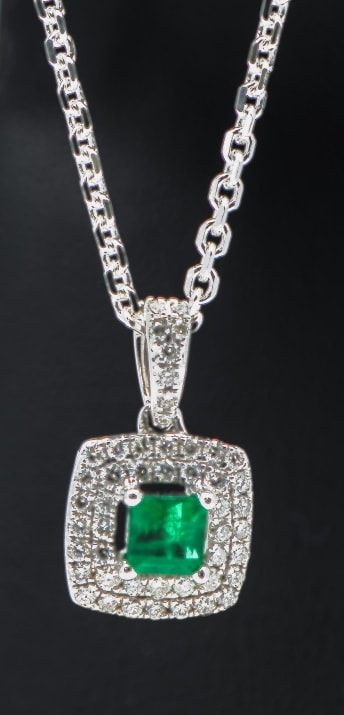 Another modern double halo pendant but with a cushion shaped emerald centre, surrounded by a double row of diamonds. 9ct white gold.