Silver
Discover our collection of sterling silver jewellery and gifts. Ranging from delicate pieces to fashion forward items at affordable prices.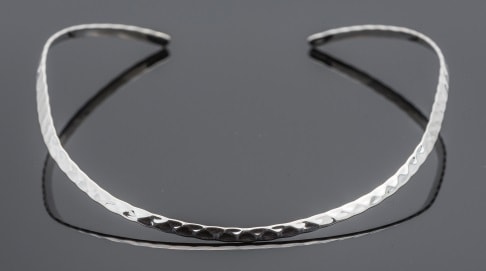 A sterling silver wire necklace finished off with a shiny, hammered design.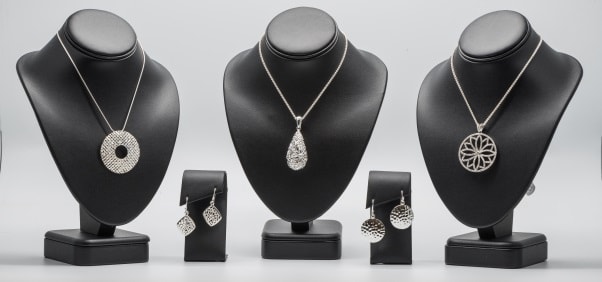 A small selection of some of the earrings and pendants we have in stock. Designs include diamond cut finishes, cubic zirconias and drop earrings.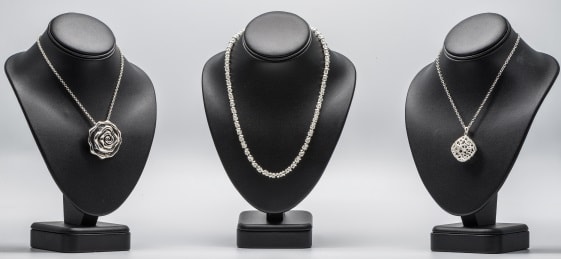 A sterling silver rose pendant and chain, sterling silver fancy, solid necklace and a fretwork pendant and chain.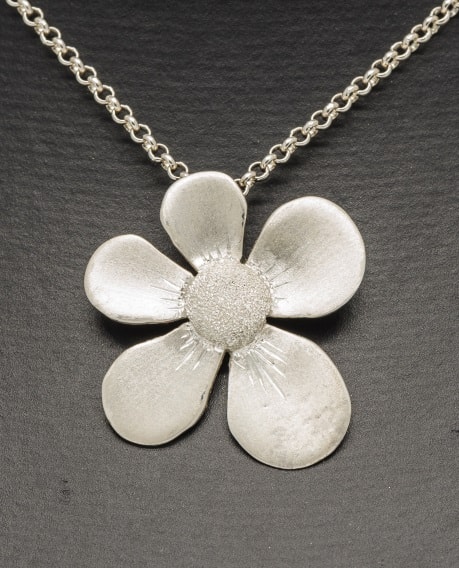 A handmade sterling silver flower pendant. The centre is diamond cut and it has been finished off by our hand engraver with a matte finish and lines to create a more realistic petal look. This pendant can be modified to your specifications to produce a unique piece of jewellery for any individual.